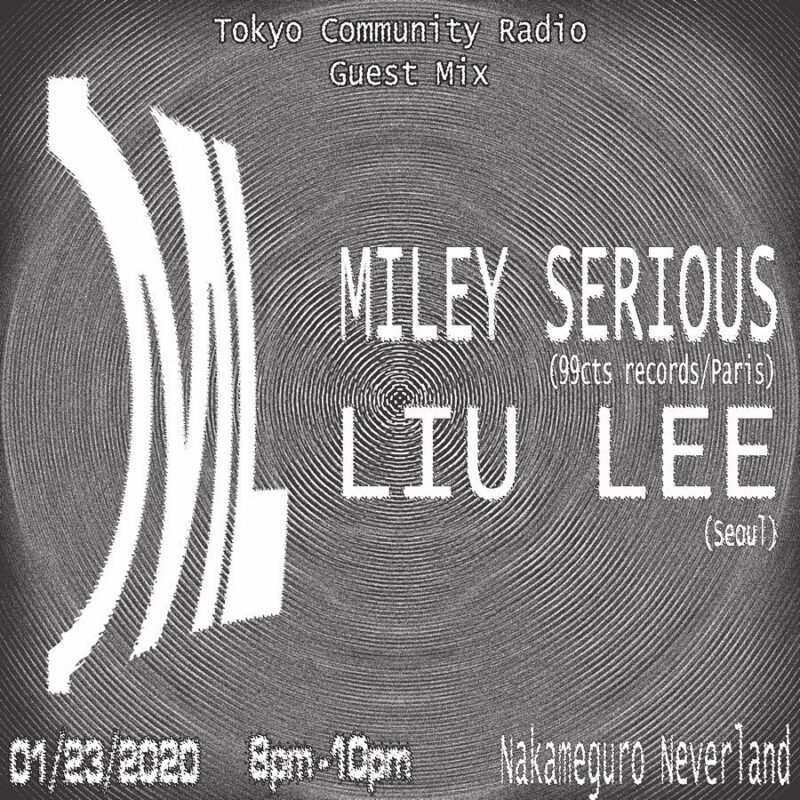 Tokyo Community Radio Presents
Guest Mix
w/ Miley Serious, Liu Lee
Lock in tonight for TCR's special guest mix featuring Miley Serious, owner of 99cts and a rising star who has taken the world by storm from Paris. And also featuring Liu Lee, a promising figure in the seoul underground techno scene.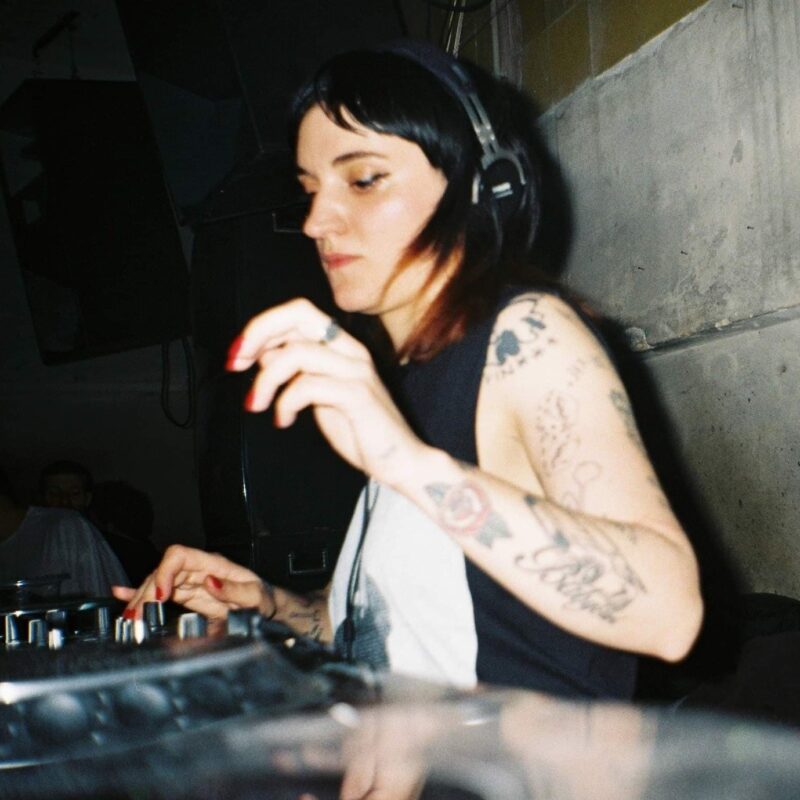 Miley Serious
(99cts records | Rinse FR & UK | Killekill Berlin spinner)
Miley Serious was born from the link between Aurore's two passions: electro and post punk, the association between the darkness of the garage world and love for club music … It's in Paris that it will mount its label 99cts records and will quickly become host on Rinse France with a monthly issue, as well as a recovery of the English branch. Through her sharp selections, she creates this universe of her own, chaining relentless sets that mingle acid house, ghetto house, industrial and electronic, all through passages noticed in France, Europe or the United States. The noise and the garage are not left behind, Miley officiating as an organizer in the collective Noise. Already spotted by many media (Boiler Room, Infinity Overdrive, Japan Nylon …), Miley Serious carries with her two musical backgrounds that prove to be incompatible and they practice on any dancefloor.