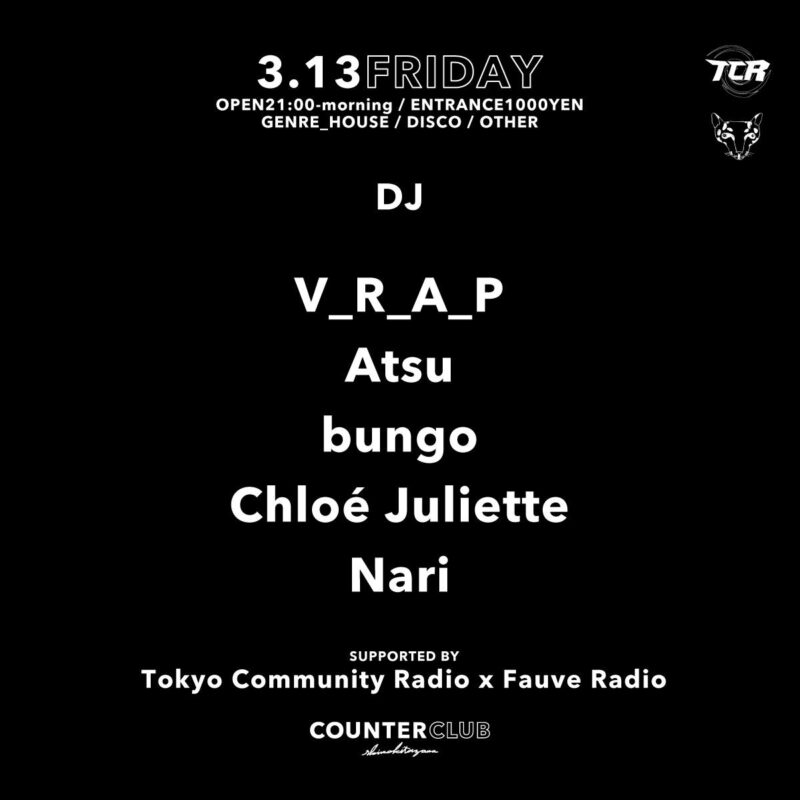 Fauve Radio x TCR
Collabo Streaming from Counter Club
w/ bungo, k_yam, Nari, Sobriety
This is the first step in real "radio collaboration" for us. Feel up close to the vibe of Fauve Radio from Hong Kong at Counter Club in Shimokitazawa. Here are the talented DJs from Japan selected by TCR and Fauve each other.
Live on Fauve Radio & our Facebook page.
https://www.facebook.com/FauveRadio/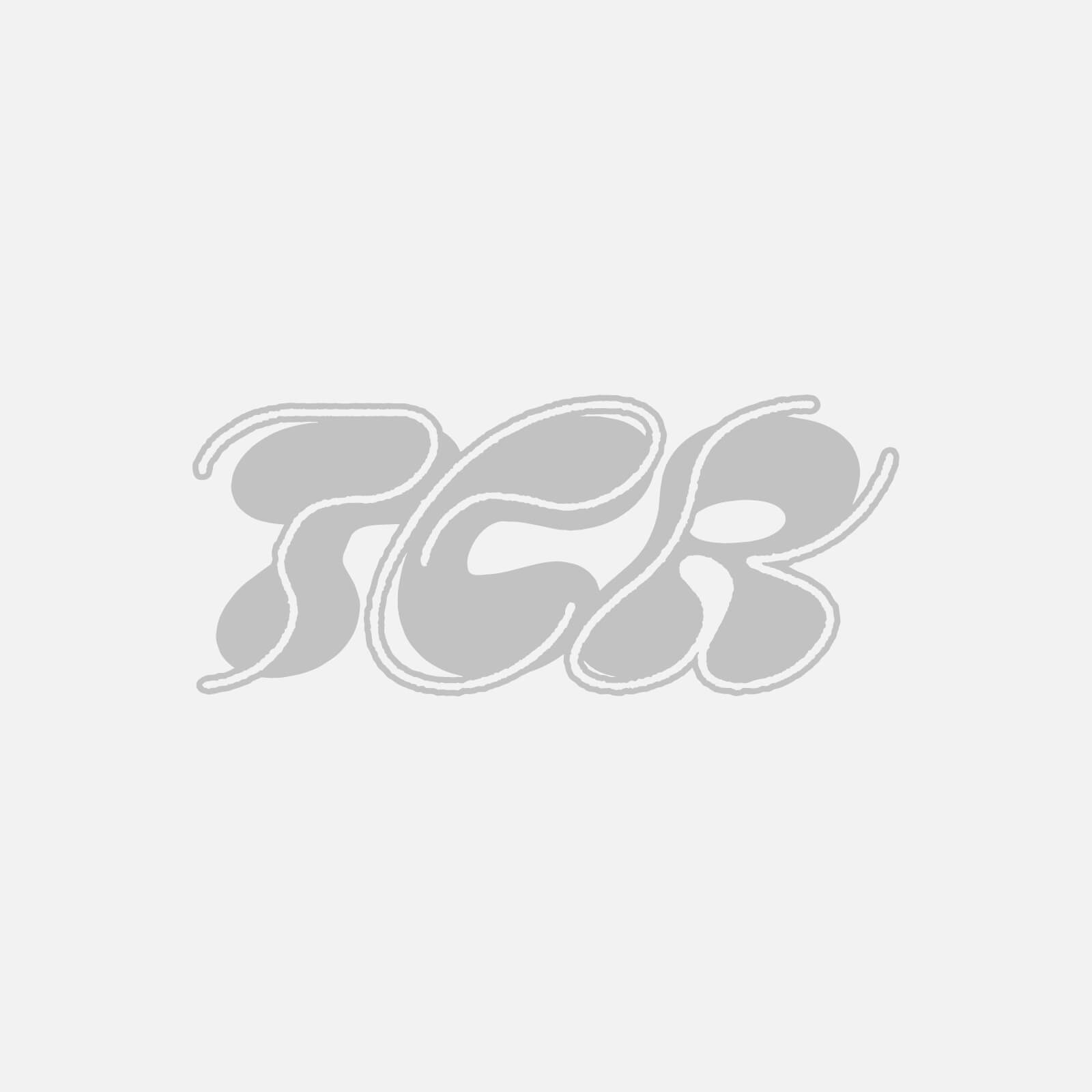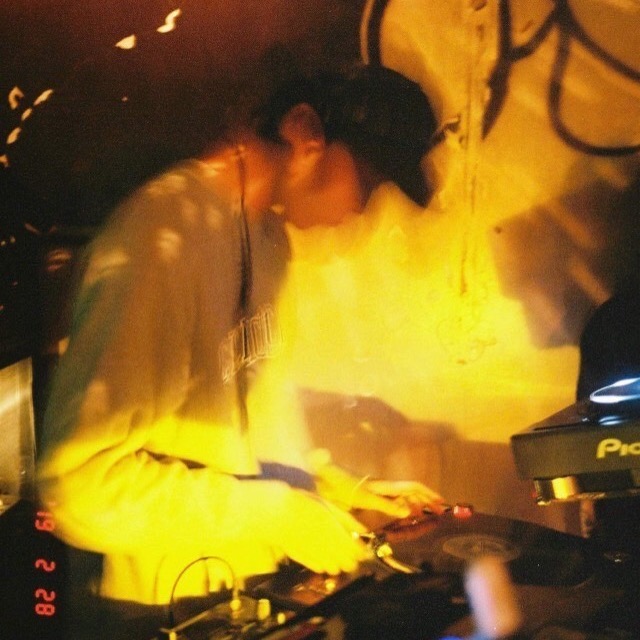 bungo
DJ。東京を中心にFLATTOPクルーの一員として活動中。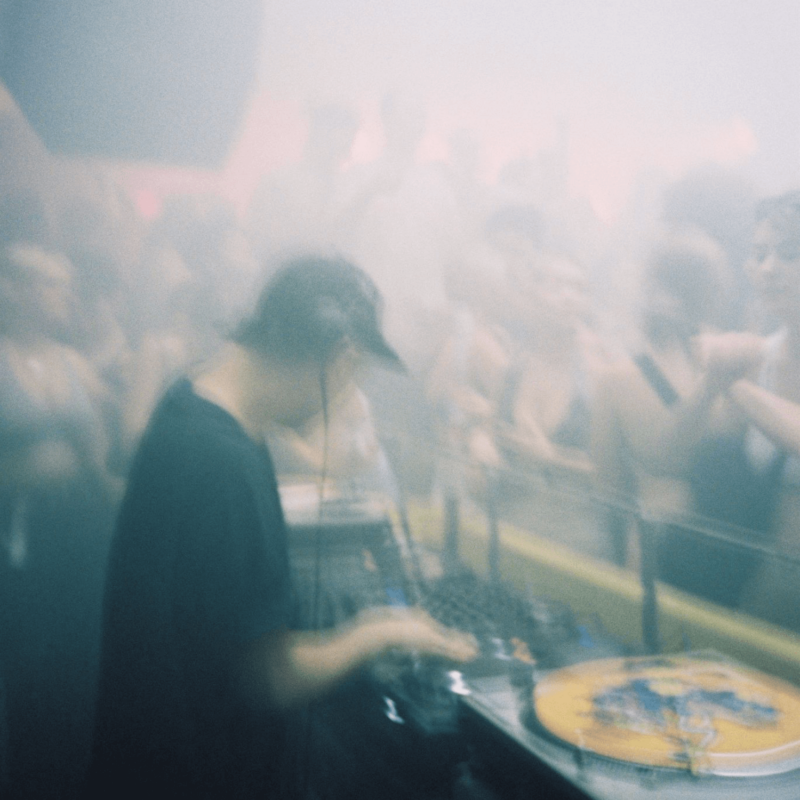 Residents
Nari
北海道小樽市出身。94年生まれ。
18歳からDJ・オーガナイザーとして活動。2016年には東京拠点のハウスコレクティブ『CYK』を結成し、これまで数々のアップカミングなアーティスト達を招き、パーティを開催してきた。
また、2019年からはCYKのメンバーであるDJ No Guaranteeと共に、『所作-motion-』をcontactにて始動。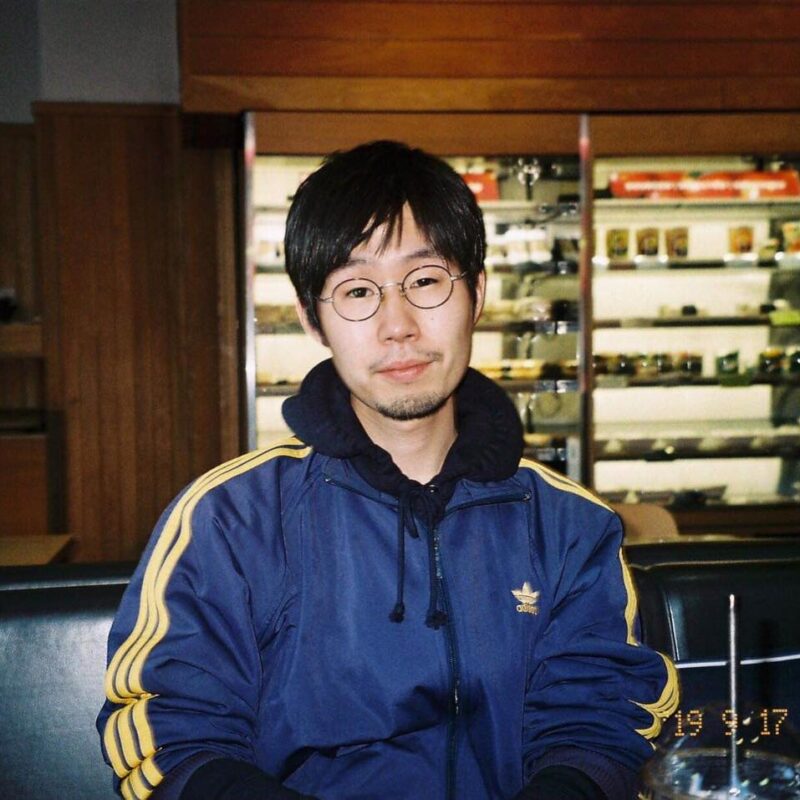 Residents
k_yam
DJ、オーガナイザー、トラックメイカーとして渋谷KOARAを中心に東京で活動中。
2012年、Baryta、Mincerと共にCONVULSEDをオーガナイズする。2014年から『REMEDY』をオーガナイズ。『REMEDY』は現在も渋谷KOARAにて偶数月第四日曜日に開催中。
Active in Tokyo as a DJ, organizer, and track maker, mainly in Shibuya KOARA. In 2012, he organized CONVULSED with Baryta and Mincer. Organized "REMEDY" since 2014. "REMEDY" is still being held at Shibuya KOARA on the 4th Sunday of even-numbered months.